FIFA Registered Match Agent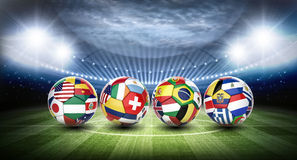 In addition to player representation, we are positioned to arrange and promote matches in the USA
for any visiting National and International Professional Club sides, youth or senior 1st team.

We are now accepting tour and tournament Pre-Season and Exhibition match enquiries
from professional clubs and national teams.
Please do not hesitate to contact us, and we will call you for an initial discussion.

VERIFICATION

If you are are interested in organising a Pre-Season or series of friendly matches  with professional clubs in the United States, our Agency will coordinate with you to plan, prepare, and organize your entire schedule and timetable, including all matches that take place during your tour.

Prior to your departure, we will liaise with all third parties, and where necessary, arrange your international and domestic flights, as well as as organizing every detail from luxury transport, hotels, to pre-instructed meal menu's for your convenience.
We will also provide you with a personal representative/concierge/communications expert who is thoroughly familiar with the city you visit, and be available 24/7 for any instruction during your stay.